---
Lestar Manning is a highly regarded planning and environment lawyer in Queensland and is based in P&E Law's Maroochydore office.
Lestar wants to be more than a "service provider" to his clients and aims to be a trusted legal advisor.  The distinction relates to the relationship Lestar prefers to have with his clients.
Lestar wants to make a positive difference in the areas in which he practices.  He is passionate and considered in his approach.
Lestar is recognised in Doyles and by his peers as a leading planning and environment lawyer in Queensland.  His legal strengths are his depth of knowledge within the jurisdiction, his pragmatism and his ability to think laterally to find solutions.
A continuing benefit that Lestar gains from working in planning and environmental law is his interaction with numerous other consultants as part of a team to set goals to achieve outcomes for clients.
For more than a quarter of a century Lestar has specialised in this area of law and has assisted numerous clients in achieving their goals.
Lestar would like to meet you to help him understand your goals and consider what he could do for you.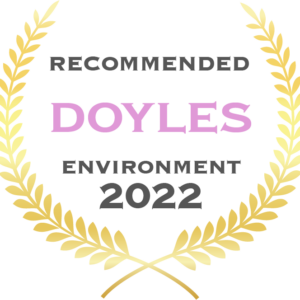 ---
Planning and Environment Law
Numerous appeals and originating applications in the Planning and Environment Court;
Due diligence in relation to development;
Review and drafting of Planning Schemes and Local Laws;
Advice work in relation to prospects and process for development;
Vegetation issues in appeals and advices;
Water Act 2000 (Qld) appeals and advices;
Environment Protection Biodiversity Conservation Act 1999 (Cth) advice in relation to appeals;
Coastal Protection and Management Act 1995 (Qld) advices, climate change and sea level rise;
Appeals and advice in relation to infrastructure planning;
Environmental harm and environmentally relevant activities advices and appeal work.
Property Rights
Negotiation of mineral resource agreements in relation to access, compensation and planning and environmental issues;
Water Act 2000 (Qld) defences in relation to prosecutions;
Vegetation clearing defence work in relation to prosecutions;
Drafting submission in relation to vegetation laws in Queensland to the senate enquiry and giving evidence before that enquiry;
Drafting advices and submissions in relation to Wild Rivers Act 2005 (Qld) declarations;
Seeking to change government policy in relation to property rights by submitting correspondence, legal challenges and by conducting seminars;
Bringing originating applications before the Planning and Environment Court to enforce conditions of environmental authorities.
Legislative Enforcement
Advising in relation to enforcement options;
Assisting in relation to the nature of evidence required for enforcement proceedings;
Preparing and settling enforcement notices for various breaches of planning schemes and approvals;
Declaratory relief in relation to breaches of planning schemes and approvals;
Court appearances in relation to these issues;
Preparing template packages for repetitious enforcement matters for Council operation;
Defending enforcement notices and other proceedings.
Legislative Drafting
Advising about drafting and settling local laws;
Advising about and settling planning schemes;
Advising about and settling priority infrastructure plans;
Advising and settling infrastructure charges resolutions.