Upcoming Events
No upcoming events.
---
Recent Events
Planning Institute of Australia Presentation
P & E Law's Lestar Manning was asked by the Planning Institute of Australia to give an online presentation to its members.
Lestar was asked to speak about how local laws and planning schemes work together. In his presentation Lestar identified the planning tools available to local governments to regulate accommodation uses through local laws as well as planning schemes.
Compensation for Impacts on Land Presentation
P & E Law's Matt Patterson and Lestar Manning, and Tim Cavanagh from Valcore Advisory recently presented in Chinchilla to an audience of agribusiness professionals and rural landholders.
Matt, Lestar and Tim shared their extensive knowledge about resources developments, renewable activities and compensation.
P & E Law's Cameron Martin was in attendance at Chinchilla.
Cameron said "The feedback from the room was that the relevance and depth of the information provided empowered the landholders with greater understanding and practical solutions to move forward. They were very appreciative. "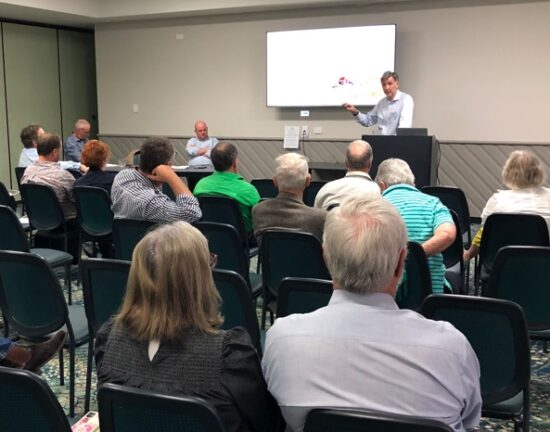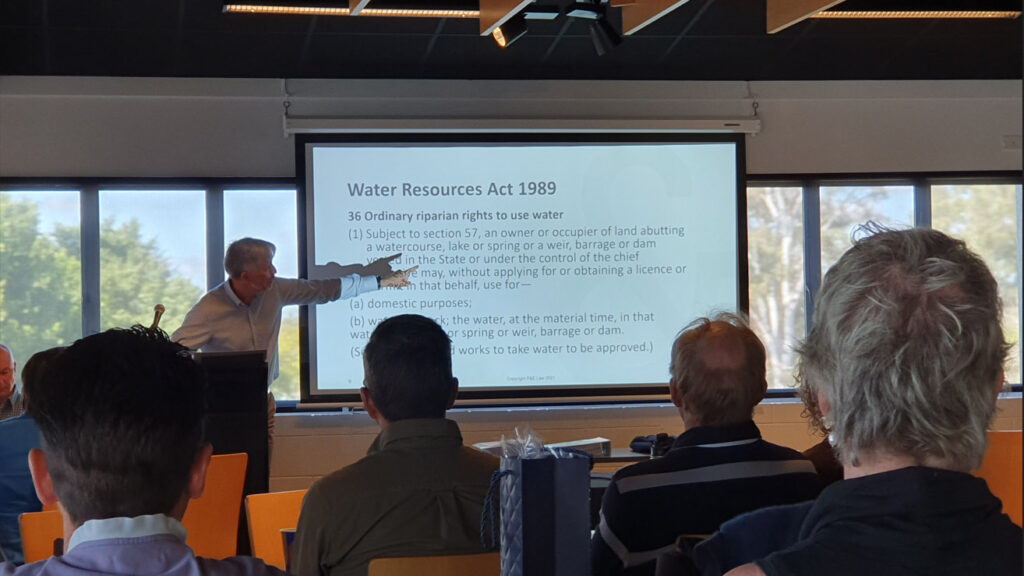 Property Rights Australia 2023 Annual Conference
P & E Law's Lestar Manning recently presented at the Property Rights Australia 2023 Annual Conference on the topic of Water Security – Competing Interests. Our attending team member Cameron Martin reported "Lestar emphasized that with divisive issues, it is important to give weight to considering the value of community cohesion in taking action".