Tanya Knauer
Special Counsel
---
Tanya Knauer, Special Counsel, is based in P&E Law's Cairns office and has been practising in planning and environment and government law since 1993, advising government clients, developers and individuals in the Far North and statewide.
Tanya has extensive experience in interpreting and advising on a broad range of planning and development legislation, including the Planning Act 2016 (Qld) (and the superseded planning Acts), the Local Government Act 2009 (Qld), the Building Act 1975 (Qld), the Environmental Protection Act 1994 (Qld), the Environmental Offsets Act 2014 (Qld), the Water Act 2000 (Qld), the Water Supply (Safety and Reliability) Act 2008 (Qld), the Coastal Protection and Management Act 1995 (Qld), the Wet Tropics World Heritage Protection and Management Act 1993 (Qld), the Environment Protection and Biodiversity Conservation Act 1999 (Cth), the Great Barrier Reef Marine Park Act 1975 (Cth), the Transport Infrastructure Act 1994 (Qld), the State Development and Public Works Organisation Act 1971 (Qld) and the Airport Assets (Restructuring and Disposal) Act 2008 (Qld).
Tanya has a particular interest in local projects involving planning and infrastructure issues.
Tanya loves spending time with her family and friends, running, drinking coffee, travelling, and attending/volunteering at local sports and cultural events.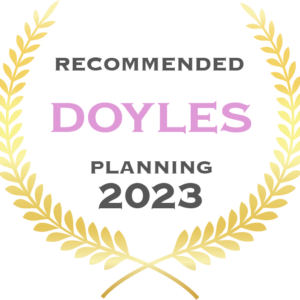 ---
Projects
Provision of advice to government and private entities in relation to the Cairns Esplanade project, the Cityport development, the Cairns Airport redevelopment, the Cairns Shipping Development Project and the Port Hinchinbrook development.
Planning and Environment Law
Appeals and originating applications in the Planning and Environment Court.
Advice work in relation to all aspects of development, including historical issues, the development assessment process, due diligence, covenants and conditions.
Advice work in relation to environmental harm, environmental authorities and environmental offsets.
Legislative Drafting
Drafting, reviewing and advising in relation to planning schemes, infrastructure planning and charging documents, local laws and Land Use Plans for port land and airport land.
Infrastructure
Appeals and advice work in relation to infrastructure planning and charging.
Drafting and negotiating infrastructure agreements in relation to a variety of infrastructure.
Advising on the infrastructure designation process and requirements under the planning legislation.
Advice work in relation to water supply and sewerage issues, including service areas, compliance and enforcement issues, charging and metering, and review of Customer Service Standards and Trade Waste Policies.
Enforcement
Advising in relation to enforcement options and evidentiary issues.
Preparing and settling show cause and enforcement notices and other compliance notices under various legislation.
Responding to notices on behalf of clients.
Representing clients in the Planning and Environment Court and Magistrates Court in relation to enforcement matters.
Training Services
Providing training to government clients with respect to planning and environment and government issues, including disaster management and liability, development, enforcement and infrastructure.